4UX-170A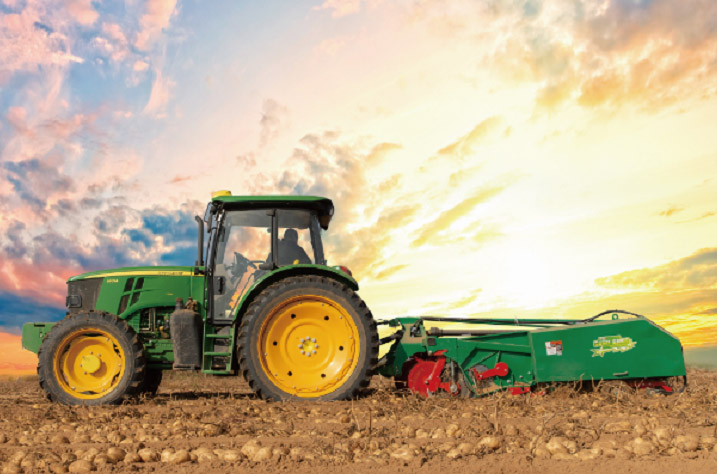 limit wide disc knife:
It is mainly composed of a disc knife, a fixed frame, a compression spring and a regulating device. The disc knife is driven by no power, and is mainly used to cut the surface along the ridge along with the weeds.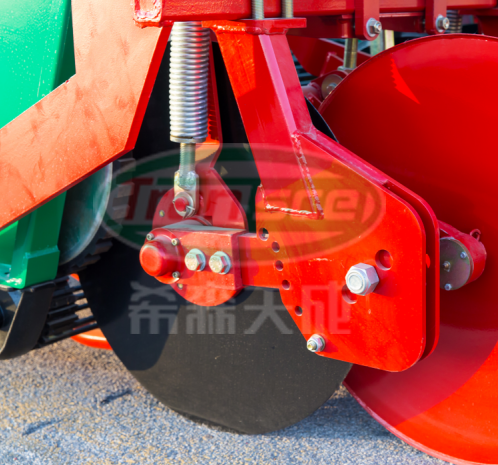 Digging parts:
Mainly by the knife, arbor, the main shovel, vice shovel and excavation angle adjustment mechanism, used to the potato with the whole width of the soil dug, while the vice shovel can prevent the hard objects such as stone damage to the conveyor chain.


Suppress the deepening device:
Mainly by the profile limit wheel, bracket, adjust the body composition, profiling limit wheel is used to control and adjust the excavation shovel excavation depth, and make potato, soil loose, conducive to the late soil separation.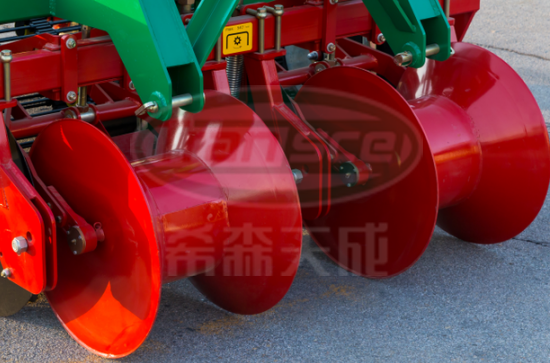 Grille conveyor separation screen and jitter wheel combination:
Mainly by the toothed tape, steel bar, drive wheel, passive wheel and jitter wheel composition. Conveyor belt driven by the drive wheel, the drive wheel for the rubber teeth, and the steel grating meshing, wear light, long life; this type of transport separation screen using reliable, less potato damage. The jitter wheel can shake the separation sieve to improve the separation ability of potato and soil.

Technical Parameters: 
| | | |
| --- | --- | --- |
| Item | Unit | Parameters Index |
| Structural style | / | Trifilar suspension type |
| Overall dimension | mm | 4006×2055×1560 |
| Machine weight | kg | 1505 |
| Tractor engine power | kw | 92-118 |
| Working row(ridge) number | / | 2 |
| Working width | mm | 1650 |
| Applicable ridge width | mm | ≦700 |
| Digging depth | mm | 150~300 |
Publish Date:21-02-04 01:39 Clicks: Times