Join hands for five years. Never forget 


As a major agricultural country, with the introduction of relevant policies and the rapid development of agricultural machinery industry, all kinds of agricultural machinery has become the main force in agricultural production activities, in the potato grain of the proposal, which also makes the potato machinery market more and more

Hebei Guyuan, Inner Mongolia north, east to Chengde, south of Beijing, west of Datong, Inner Mongolia plateau to the plain transition zone, And potato producing areas. Mr.Chen was born in this beautiful place,With a smile he has a simple and kind-hearted farmers. However, He is out of the ordinary, In planting potato in ten years, He continued to explore and study, Now, He owns 5 acres of potato planting base.

Transce Deputy General Manager Mr.Yang (left) The user Mr.Chen (middle), Mr.Pang (right)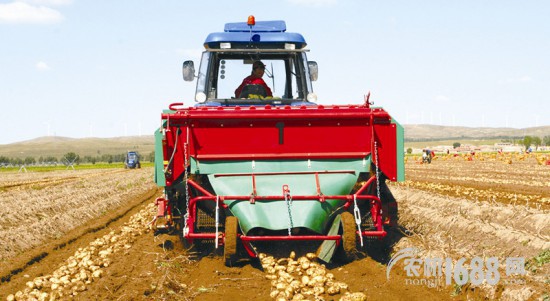 Transce Working Potato Harvester

To find suitable for their own machines, Mr.Chen traveled to large and small markets. Through in-depth understanding, Mr.Chen learned that Transce is the leader in the domestic potato machinery, the company's production of potato equipment, key components are using a world-class products. In addition, Transce potato machinery sold in Hebei Guyuan area is very good, this is not by propaganda can do, that product quality is reliable. He was proud to say that because of this, He became a loyal fan of the Transce potato machinery.
点击: 次