Provincial Science and Technology Department of the leadersh
May 28, 2017, With China's "one side along the way" development strategy, Kazakhstan Saifu Lin Agricultural Technology University President AK Cooper Zebayev and Shandong Provincial Science and Technology Department Director Liu Weimin and Provincial Science and Technology Department related leadership has Visited the Greek forest industry group Yanqing potato base, Leling seed potato breeding center, Transce potato full machinery. And give us full affirmation with national policy direction guidance.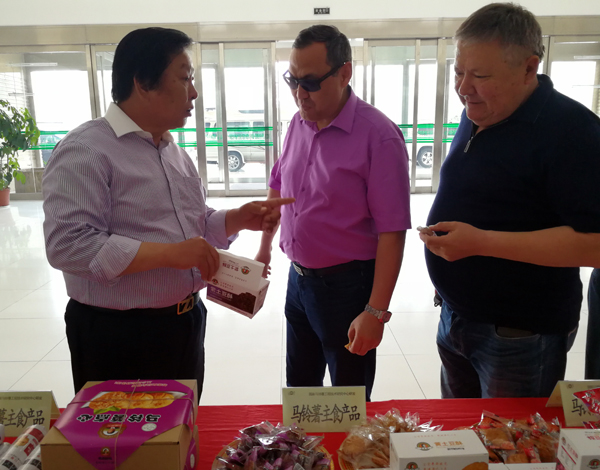 Chairman Liang Xisen warmly welcomed the visit of President Kushezibayev and his entourage. He said that the implementation of bilateral cooperation projects, is to respond to the chairmanship along the way all the strategic initiatives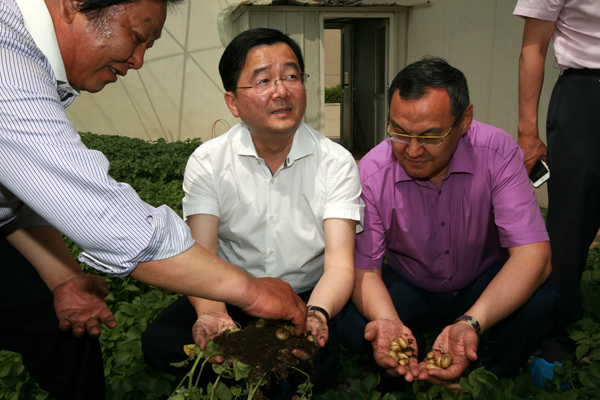 During the visit to Transce Potato Machinery, Mr. Hu Baogeng, Chairman of Xisen Potato Group and Mr. Wang Guiyun, Vice President of Transce, warmly received the leaders from the Provincial Science and Technology Department and introduced in detail the development of the company's main products and the full mechanization of potato Happening.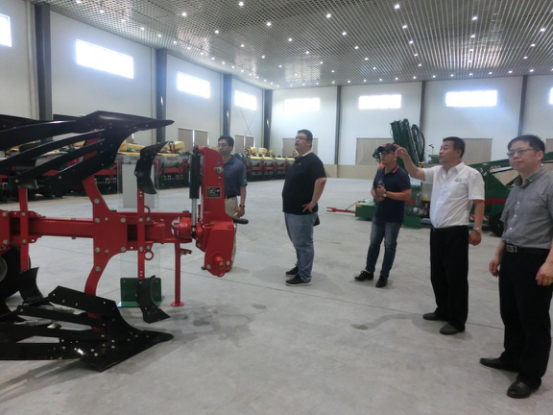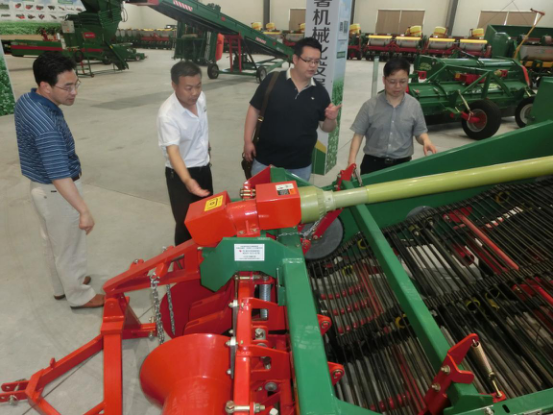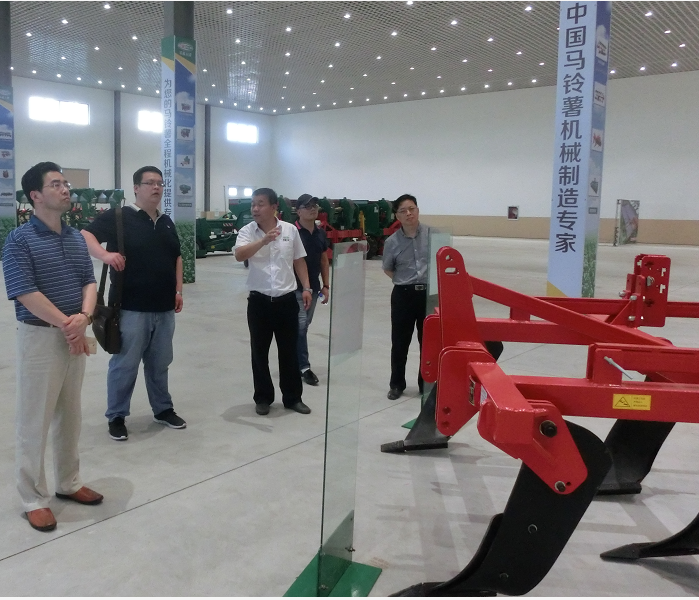 After the meeting, the Office of Science and Technology of the Ministry of Science and Technology led me to visit the guidance of the plant, and the company has developed a farming machine, potato planting machine, cultivating ridge fertilizer machine, spray rod spray machine, Machine and transport cleaning machines and a series of potato planting machinery, with 7 major series, more than 30 products, of which 8 products, 10 models of potato machinery products were passed the provincial agricultural machinery to promote identification. Our products sell well in Kazakhstan, Africa, Russia, Mongolia and other countries.
Publish Date:17-06-03 10:53 Clicks: Times