1G-300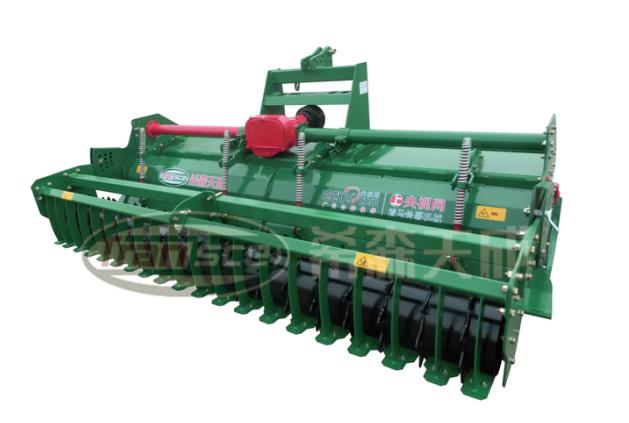 1G-250
1G-250 type, 1G-300 type rotary tiller is Our company independent research and development design of a plowing machinery. This section of the rotary tiller has a good effect of loose soil, broken soil capacity, farming surface formation and other characteristics, one-time operation can achieve the effect of soil broken ground, The work width are 2.5 meters and 3 meters
Supporting traction
This rotary tiller is driven by the tractor's power output shaft, the land preparation machinery. When used, the machine is attached to the suspension mechanism of the tractor, and the power of the tractor is connected with the power of the machine by means of the drive shaft (universal joint). The power of the tractor is transmitted to the main shaft of the gearbox via the power output shaft and the universal joint assembly. After the gearbox decelerates and changes direction, it is decelerated by a set of cylindrical gears, and the power is transferred to the rotary knife shaft. Shaft rotation work. Supporting traction effect shown in Figure 2.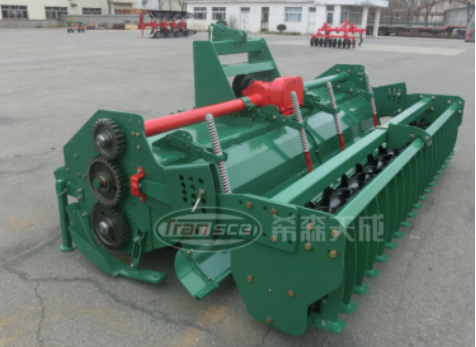 Figure 2. Supporting traction results
The design of the shoeboard
In the lowest position on both sides of the machine design with a snowboard, as shown in Figure 3. The design of the mechanism can play a limited role, with a zigzag-shaped adjustment of the depth of the structure, so as to ensure that the rotary tiller work to maintain the same depth of operation to improve the smooth operation of the process.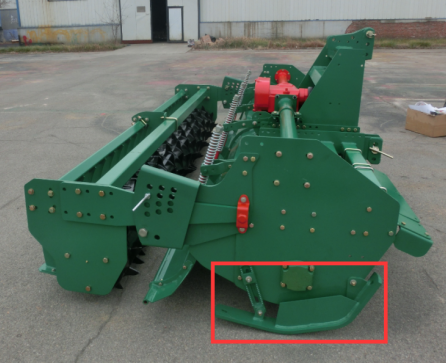 Figure 3. Snowboard renderings
Rearguard
In the rear side of the machine set the rear panel, the guard board is equipped with a compression spring, as shown in Figure 4, the rear panel set to play a smooth role, effectively ensure the flatness of the ground after the rotation; Damaged blades do not fly out of people, but also to reduce dust and dust have a significant effect, thereby reducing dust pollution.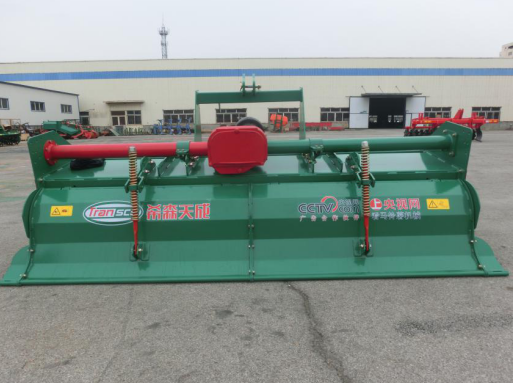 Figure 4. Compression spring rear panel
Rotary knife
The rotary knife of the rotary tiller has a helical shape distribution on the arbor, as shown in Fig. 5, so that when the machine is working, it is labor-saving and can make the effect of uniform cutting on the soil. Relatively good boron steel, and rotary knife to do cutting edge processing, so as to ensure the ground breaking rate, the depth of soil can reach 180cm.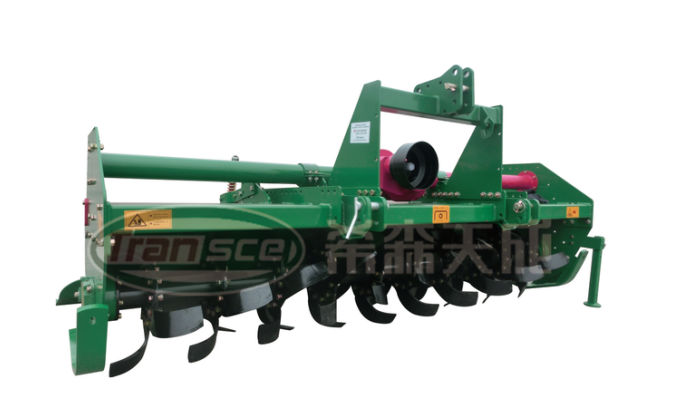 Figure 5. Rotary knife
Pressure roller
Rotation operation unit on the back side of the set roller, as shown in Figure 6, can play a role in compaction loose soil moisture, can also play a role in limiting the depth. The depth of the soil can be adjusted by changing the holes in the adjustment structure, as shown in Figure 7,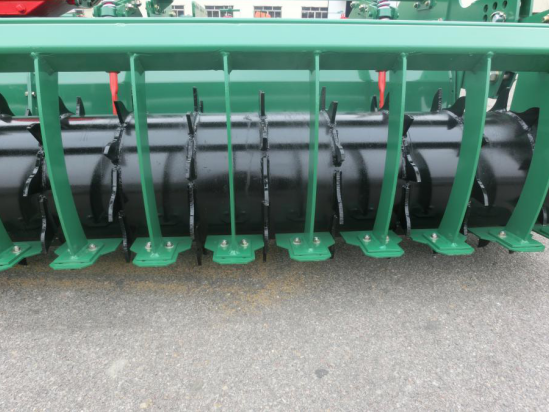 Figure 6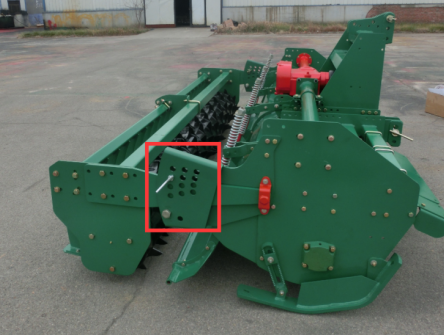 Figure 7

Technical Parameters
No.

Item

Unit

1G-250

1G-300

1

Structural style

/

Trifilar suspension type

2

Overall dimension

mm

2785*920*1280

3280*990*1280

3

Weight

kg

800

1000

4

Tractor engine power

kW

58-73.5

73.5-88

5

Working width

mm

2500

3000

6

Tilling depth

mm

80-210

80-210

7

Rotary blade quantity

Piece

30 pieces in eachside

36 pieces in eachside

8

Cardan rotating speed

rpm

540

9

Cutter shaft rotating speed

rpm

141/266

143/262
Publish Date:20-01-03 10:34 Clicks: Times