MODEL NO: 5SD-40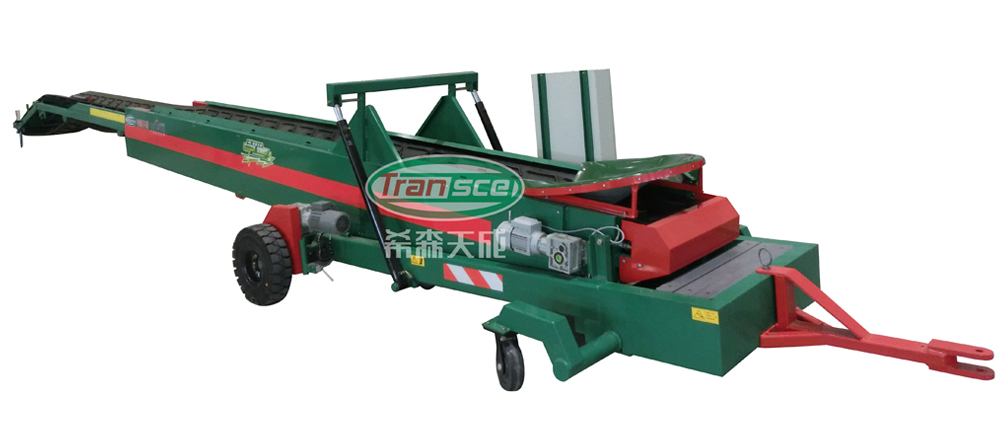 Product Advantages:

1. The left and right ground wheels and the top end respectively contain two stroke switches and photoelectric switches, and the telescopic limit is also controlled by the stroke switch. The unique program setting enables the automatic rocking function of the stacker to make the stacked materials even and fast. And to ensure the safety of the use of equipment.

2. The conveying motor and the traveling motor are two-speed motors, which can adapt to different conveying needs.

3. Equipped with a 15m control handle for easy viewing of material stacking conditions.

4. The hydraulic system is easy to operate and the lifting is fast and stable.

5. The linkage function between devices can realize one-button sequential startup and one-button stop.

6. High work efficiency, up to 40t / hour.

7. The telescopic length is large, the lifting height is high, and the rotating radius is large. See the parameter list.


5SD-40 Potato store loader
| | | | |
| --- | --- | --- | --- |
| No. | Item | Unit | Parameter Index |
| 1 | Overall dimension | mm | 9492×2440×1500 |
| 2 | Machine weight | kg | 3705 |
| 3 | Maximum processing capacity | t/h | 40 |
| 4 | Maximum length | mm | 14440 |
| 5 | Maximum height | mm | 8000 |
| 6 | Damage rate | % | ≤1 |
| 7 | Motor power | kW | 1.2/2.4 |
| 8 | Maximum radius of gyration | mm | 12720 |
| 9 | Minimum radius of gyration | mm | 7712 |
Publish Date:20-01-03 10:40 Clicks: Times